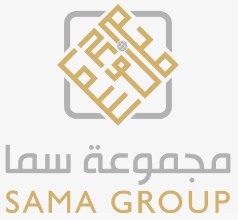 SAMA GROUP operates on the premises that if the superior ideas are uniquely implemented, they act as a key to success. We have a passion for what we do, and we believe it will be reflected in our services, our team and our selected products. Innovation, creativity, affiliation and our commitment to services are the hallmarks to the way we approach business optimistically.
SAMA GROUP aims at becoming regional leader in the market by providing and promoting an ethical business environment and maintaining harmonious relationship in and out of the company.
The challenges of today's economy demand exceptional business Expertise.
It is the survival of the fittest and the smartest.
SAMA GROUP aspires to be the most reliable in supporting the partners to survive in the Syrian competitive market.
As the world's economy becomes increasingly impulsive, so does the need for every business to stay competitive. There is no room for complacency if the goal of a business is to stay in the game. We want to establish trust and long lasting symbiotic relation with our client and providing them with affordable creative solution without compromising with the quality.